Two weeks ago we took the kids apple and pumpkin picking at Styers Orchard in Langhorne.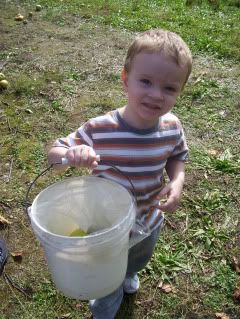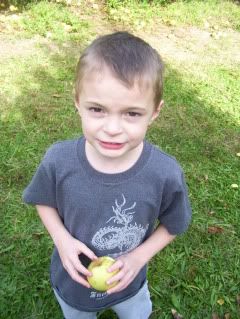 We had tons of fun and came home with 14lbs of apples. Wow 14lbs! What do we do with all those apples? We ate some of course and we made some apple crisp, now what? We had been toying with the idea of canning so we decided we would make a big batch and try it. It was such a success that we decided to make apple sauce with the left over apples. This is what we wound up with...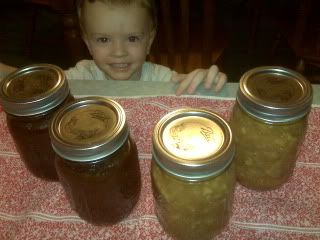 It is pretty yummy too. I would like to eventually try container gardening to grow some of my own veggies to can also. I wish I had a yard.